Important News: The Master Plan Draft Alternatives are now available for public review.  Comments must be submitted by January 20, 2007.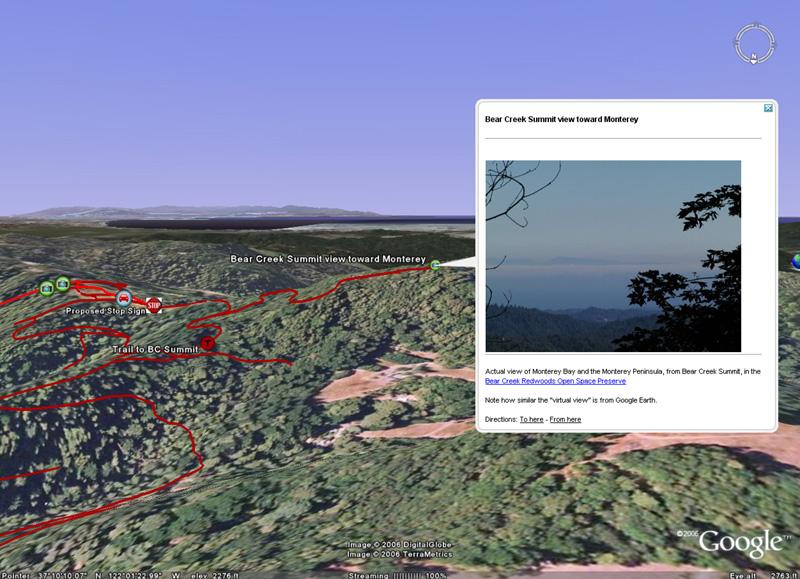 For more information and to participate in a community discussion about the Master Plan, visit the MOSS Forum.  
Also see:  MidPen website.
Don't Miss:
Master Plan Meeting
Bear Creek and Sierra Azul Open Space
Tuesday, 12/5
6:30 to 9:30 pm
Los Gatos Neighborhood Center
280 East Main Street.
Please Plan to Attend
Los Gatos Mountain residents live adjacent to these two Open Space Preserves, so we will be greatly affected by Master Plan decisions regarding access points, trails and other recreational opportunities, traffic and security, as well as conservation and interpretive/educational opportunities.

During January-July, 2005, a group of mountain residents called Mountain Open Space Stewards (MOSS) met with Midpen representatives, made extensive site visits and ultimately submitted a set of questions, as well as a community petition containing ideas, recommendations and concerns about the Master Plan to MidPeninsula Open Space District.  The District welcomed our active participation and responded to some of our questions in their FAQ.  This important meeting on Tuesday, Dec 5 will be a more significant opportunity to see whether and how our input has been considered.  So please plan to attend.

Note that Sierra Azul Open Space is adjacent to the controversial 1002 acre logging zone proposed by San Jose Water Company and opposed by Neighbors Against Irresponsible Logging (NAIL)

A third public workshop will be held on December 5, 2006 at the Los Gatos Neighborhood Center from 6:30 to 9:30 PM. The Master Plan project team will present various Plan Alternatives for public review and comment. These conceptual Plan Alternatives will incorporate public comment, the results of the resource data inventory, and the challenges and opportunities analysis. The input collected at this third workshop will be used to arrive at a single Preferred Plan.
Next Steps
December 2006. . . . . . . .Plan Alternatives Public Workshop
Winter 2006/07. . . . . . . . Prepare Draft Preferred Plan
Spring 2007. . . . . . . . . . . 1st Public Hearing on Draft Plan
Summer 2007. . . . . . . . . .Final Plan and Environmental Review
Fall 2007. . . . . . . . . . . . . .2nd Public Hearing and Plan Adoption