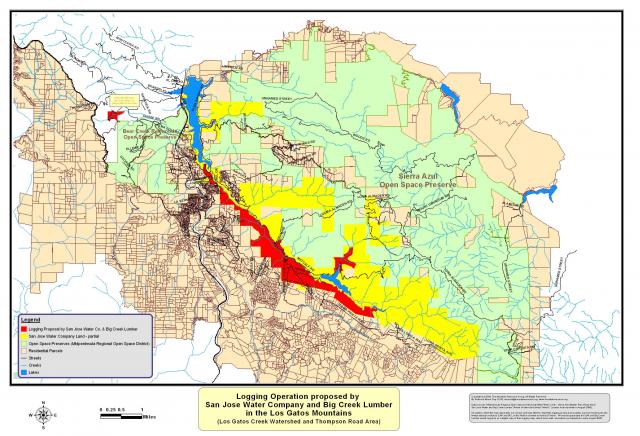 Map of Logging Operation proposed by Big Creek Lumber and San Jose Water Company in the Los Gatos Mountains (Los Gatos Creek Watershed and Thompson Road area).
More than 1000 acres of forest, principally coastal redwood forest (sequoia sempervirens), will potentially be logged if their proposal is approved by CDF.
Update (December 22, 2005): SJWC has withdrawn their current logging proposal, in the face of numerous questions from CDF, strong community opposition and the lack of any fire planning, among other serious issues. For more information, visit the Neighbors Against Irresponsible Logging (NAIL) home page on this site.